Main content starts here, tab to start navigating
About Us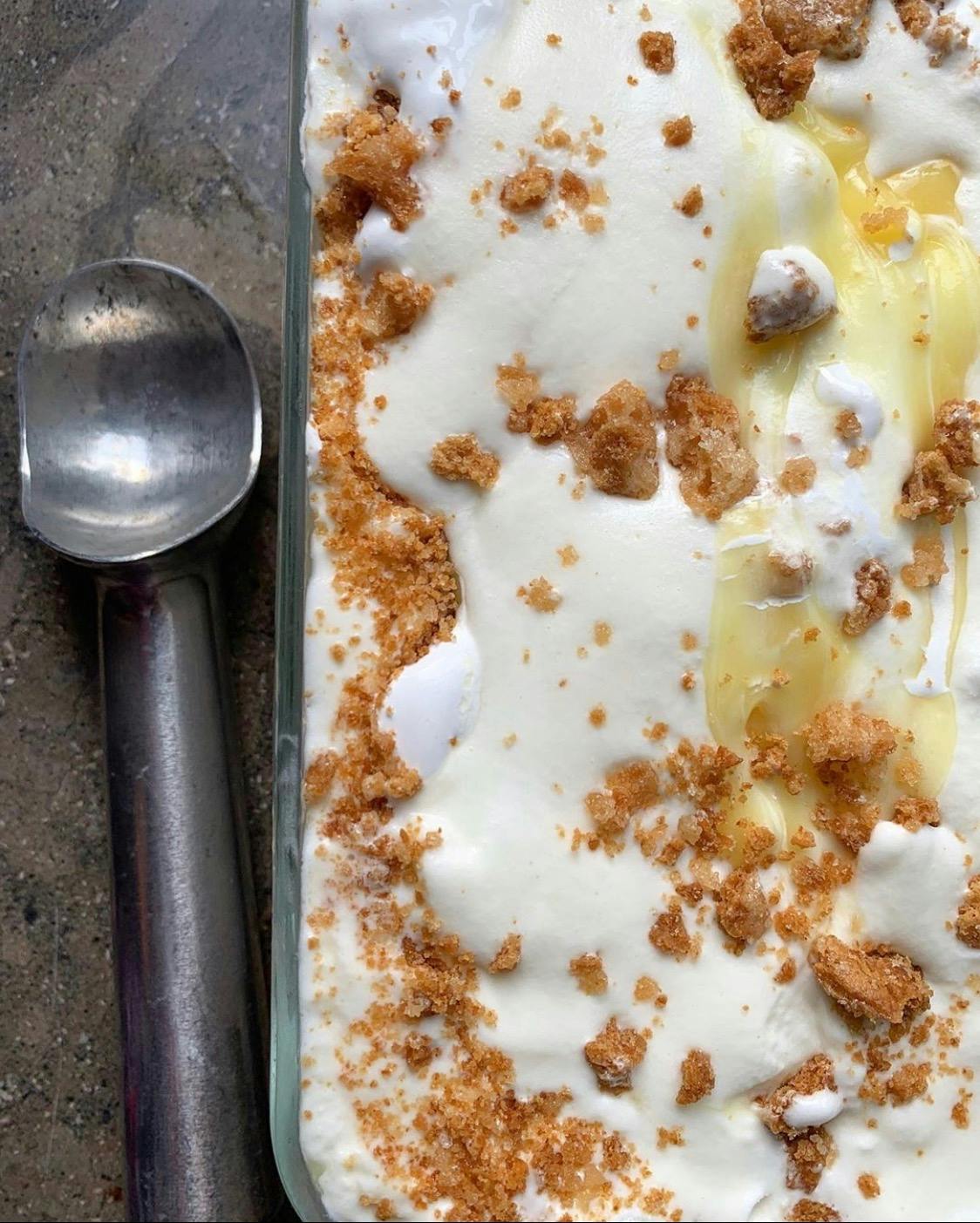 Slide 1 of 3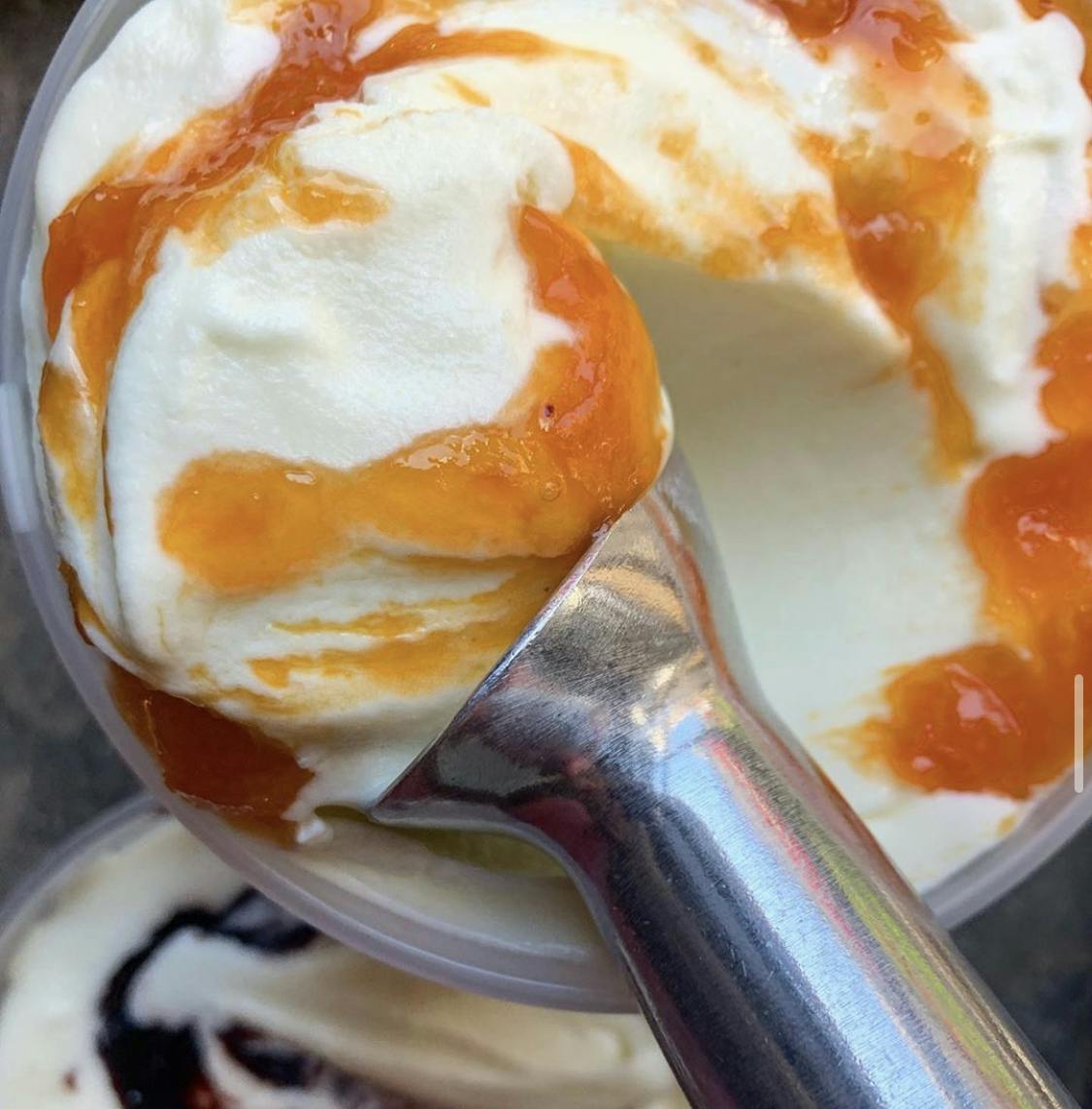 Slide 2 of 3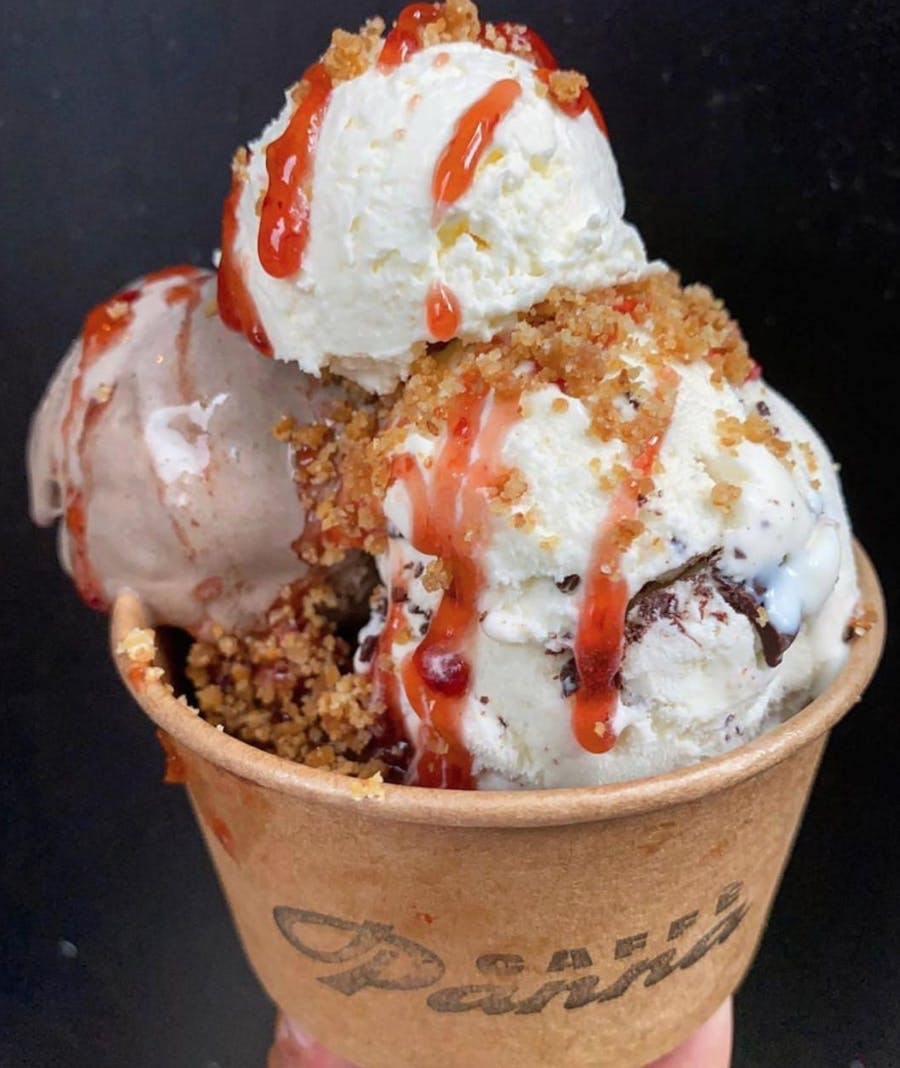 Slide 3 of 3
Caffè Panna is a neighborhood ice cream shop and coffee bar in Manhattan's Gramercy Park, proudly scooping our housemade ice cream. During our retail hours Wednesday-Sunday, we offer about 10 flavors - some staples and some that are chosen based on what's inspiring the kitchen at that particular moment.
We churn every pint and ice cream flavor onsite daily! Ingredients for our signature fruit swirls are sourced from our neighbors at the Union Square Greenmarket. Specialty ingredients of the highest quality come from Italy, including pistachios from Sicily and hazelnuts from Piemonte, and you can taste the difference! All our ice cream mix-ins are lovingly made in the Caffè Panna kitchen.
To top off your ice cream, try our salted caramel and seasonal toppings, and of course -- a complimentary dollop of freshly whipped panna.
Caffè Panna is inspired by the cafes and gelato shops of Rome, which are a ubiquitous part of daily life in the eternal city and serve everyone from bambini to nonnas. Our goal is to bring that same welcoming spirit and all-day accessibility to the heart of New York City, with an emphasis on delicious ice cream that marries elements of both Italian and American traditions.
Founder Hallie Meyer is a lifelong ice cream lover who has cooked in Southern Italy, at the Rome Sustainable Food Project and in a renowned Roman gelateria. During her time working in and visiting Rome, she has tried all the panna the city has to offer. Hallie first started selling her ice cream at a popup in the South Bronx called Tripla Panna ("triple cream" in Italian, a nickname given to her by a favorite gelateria in Rome thanks to her fondness for ordering extra panna).